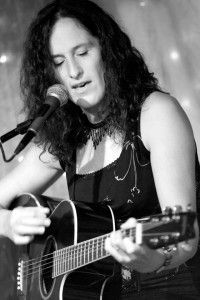 Soul songs of Alaska, cold-brewed in Hoth-like winter
"I can still hear (and feel) those beautiful words washing over me. Song after beautiful song probing stinging subjects with the softest touch of understanding. Beautiful. Heartbreaking. Hopeful." - Alaskan playwright Anne Hanley
The Skinny Bio
Karrie Pavish Anderson cold-brews her Alaskan soul songs in the challenges of living in a Hoth-like locale with no roads leading out, and no Starbucks within 300 air miles.
Galena, Alaska is an unlikely place for an award-winning artist with an active touring career, yet Karrie thrives in this Koyukon hamlet and spins its stories into performances at festivals, clubs, pubs, churches, parks, corporate & charity events, and the living rooms of her fans around North America and Europe.
The Voluptuous Bio
Galena, Alaska, a remote village on the Yukon River might seem an unlikely locale for an award-winning singer-songwriter with an active touring and recording career. Karrie Pavish Anderson flourishes in this remote locale accessible only by plane, an indigenous Athabascan community where resilience and fortitude are rooted in the frozen darkness of winter and the glorious arrival of the midnight sun.
There are no Wal-Marts or Starbucks in Galena and no recording studios, so Karrie tracked her 2012 album Once Blind and 2013 Twice as Nice in Los Angeles, and her newest album, Corner of 17th & Faith, in Sacramento. Over a one-week span each, a cast of empathic musicians and vocalists added their touches to the tracks. Strings, a gospel choir and rich acoustic instruments illuminate the richness of Karrie's expressive voice and luminous song craft.

After the release of each album, Karrie performed full slates of shows in North American & Europe.
In 2012 after her first album was released, the Alaska Governor's Office posted the music video from Karrie's single "Let Love In" on their Choose Respect: Breaking the Silence website to help end domestic violence and sexual assault.

"Where the bears and the ravens feed/That's our mall," sings Karrie of her chosen environment. "It doesn't matter where you are or what limited resources you have, you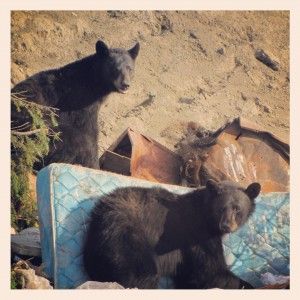 can do what's in your heart," she concludes. "You can still live in a remote place and achieve your goals." As the transcendent artistry of Karrie Pavish Anderson beams across the tundra and the glaciers, it echoes the sound of endearing warmth and the providence of welcome assurance.
- Dan Kimpel
Sharing the Stage
Karrie has performed with:
Album info
The KPA 2017 release "Corner of 17th & Faith," was supported by fans through Pledge Music. This six-song album was produced by Brian Steckler at the Stickhouse in Sacramento. Karrie created the album cover art. The album was independently released in Germany in February 2017, and in the United States in August 2017.

Twice as Nice was released in late 2013, produced by Vardan Ovsepian, Tero Potilla and Karrie Pavish Anderson. Illustrator Nate Taylor brought to life all of Karrie's album art ideas. Song lyrics are included in the album art. The short CD includes four original songs done two ways, for a total of eight tracks, plus a couple surprises. Musicians on the album include Jen Armstrong, Chris Woods, Adam Hawley, Paul Barton, Zach Harmon, Eric Sittner, Vardan Ovsepian.
The full-length album Once Blind was released in 2012, and produced by Vardan Ovsepian in Los Angeles. Along with the lyric book & double-sided posterlette, the CD has 12 original songs, and one of the two cover tunes, "Ten Thousand Angels (Love Has Come)," produced by Karrie. The song "Driver's Seat" is exclusively available on the CD. Cover photos by Kimberly Kopp. This album is currently out of stock.